Why buy Little Granite from the Troydo quarry?
Products in slabs, blocks or reverse

Quality, material selection: stones are strickly selected

Full traceability of each block, for standardised deliverable parts

Choice of blue stone blocks/slabs by the client in the quarry

Consistency of the block, complete limestone for monuments

Extraction by a 'gentle' technique with a diamond wire saw for quality limestone

Squaring of the blocks and cutting to leave unsuitable offcuts in the quarry

Reserves that will last for several decades

Quarry is respectful of the environment
Dimensions of the  blocks
Squaring of the block
Before being sawn into slabs, the blocks are squared off and sized to dimensions by means of a disc with a 3 m diameter.
The slabs extracted in the quarry have the following variable dimensions:
Length : 1,5 m to 3,0 m
Width : 0,70 m to 2,0 m
The slabs are sawn at the quarry and their thickness varies depending on the needs of the marble masons and their final use.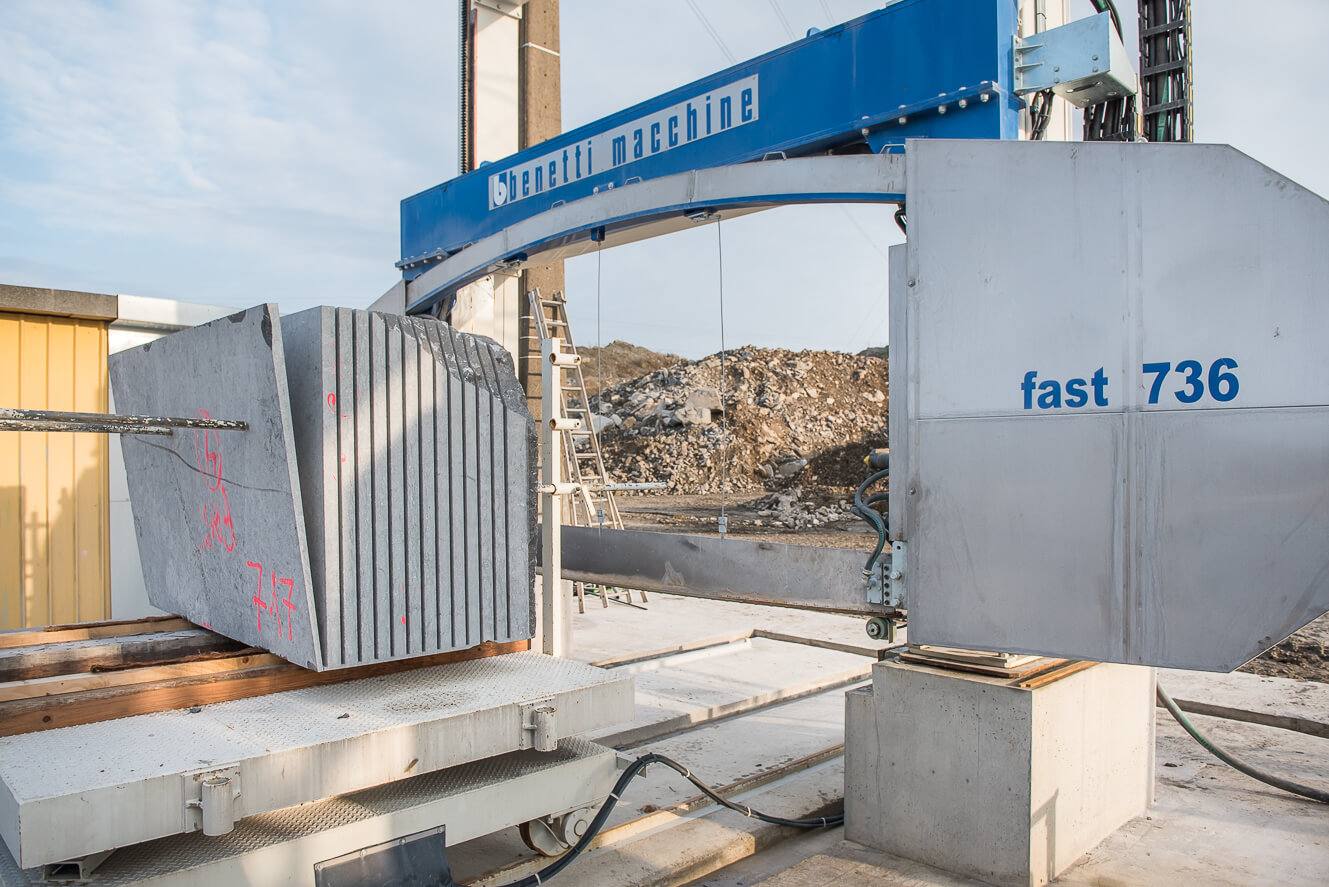 Thickness of the bespoke slabs
Thanks to the Benetti FAST 736 sawing machine, the Troydo quarry can provide you with slabs of a precise thickness to respond to all of your requests. Our advantage is being able to cut slabs of several thicknesses out of the same block!
The squaring offcuts, the blocks unsuitable for retail and the excavated rocks are transported to the rockfill area to be separated by being poured through a sieve. Large blocks are reduced prior to this by means of a hydraulic hammer mounted on a digger.
The offcuts are then crushed so as to not be lost with our crushing equipment.